The Best Menstrual Cups for Period Protection that should be on your list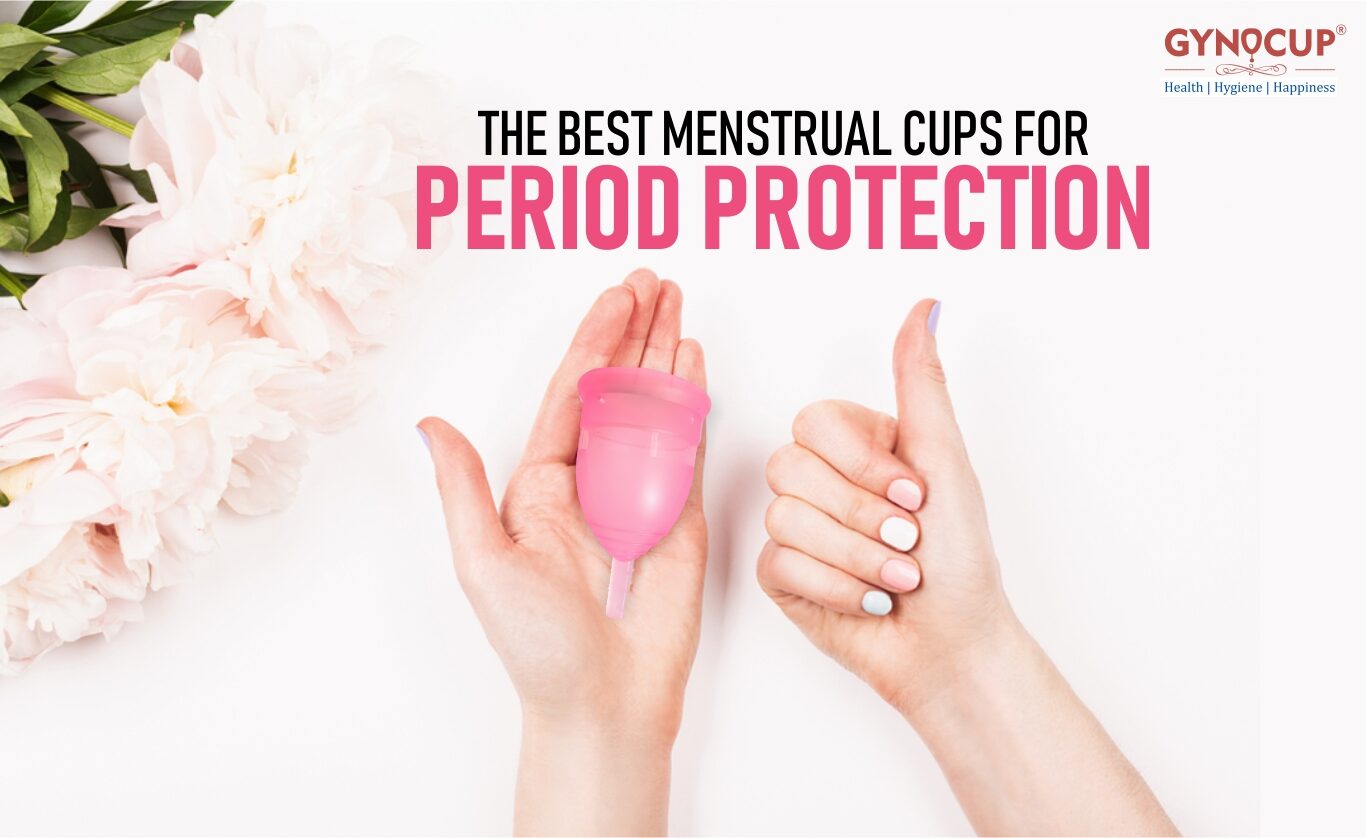 Period protection is one of the most important things in the life of a woman as she has to go through it every month. It is an integral part of a female's life that needs most of her attention as these crucial days need extra pampering and cleanliness. When we talk about periods there are so many thoughts that encircle our minds as to what is the safest menstrual hygiene product that one can use, how to get rid of the period odour? How to get rid of the period cramps and many more. There is a specific answer to each question but for now, we are here to discuss the safest menstrual hygiene product that can simplify your period woes. The answer to it is the Best menstrual cup on the market and which is that? Well! There are many menstrual cups that are juggling to make a name for themselves but if we talk about a product that is the pride of India, it is Gynocup Menstrual cups.
The market is full of competing products and everyone claims to be the best, but Gynocup undoubtedly sweeps all the brands with its great USPs and design. Gynocup is manufactured in India and has all the features that make it the best menstrual cup for period protection. All you need to know is how to use menstrual cup and you are almost there.
Features and USPs
Made with medical-grade silicone
These menstrual cups are made up of 100% medical-grade silicone making them safe for internal use. they do not have an iota of plastic or low-quality rubber in them that can harm your body and organs. As we all know that pads and tampons are being discouraged because of the fact that they contain plastic in it that is neither good for our health nor for the environment. These menstrual cups are approved by FDI leaving no stone unturned to make them safe for you.
Do not contain harmful chemicals
The Gynocup menstrual cups do not contain any harmful chemicals or dyes that can harm your body. They are made with natural products making them safe for you, unlike pads and tampons. Pads and tampons, on the other hand, contain harmful chemicals, artificial fragrances and other toxic products that slowly and steadily harm your body to a great extent even leading to fatal diseases like cancer. So, with Gynocup you are absolutely safe and secure.
Environmental-friendly
Menstrual cups are without a doubt an environmentally friendly product that is made keeping in mind the safety of our natural surroundings. Menstrual cups are a great investment as you do not need to buy them, again and again, every month like other menstrual hygiene products. Thus, you do not have to dump them every month contributing to the pile of waste that gets accumulated by the used and discarded pads and tampons.
Easy on the pocket
The menstrual cups by Gynocup are very economical and thus, they do not put any financial burden on the pockets of the buyer. Once you purchase these cups there is no need to purchase them again for years. These cups can be in good shape for as long as 8-10 years if they are being kept the way it is instructed. You can calculate the huge amount of money that you can save which otherwise was going in vain.
Odorless and leak-free
The GynoCup menstrual cup does not emit an odour that can irritate you during the tensest days. In addition to it, the menstrual cup does not put you in embarrassing situations. You do not have to worry about leakages irrespective of the activities you are involved in. Whether you are jogging, gymming, playing, swimming or sleeping in your comfortable position you do not have to worry about leakages as it is absolutely safe.
Provide more time
The GynoCup menstrual cups can be used for a longer time. Unlike pads and tampons that are suggested to use for not more than 6 hours, these cups can be used for 10-12 hours at a stretch. This means that a person who is already going through hormonal changes, mood swings, and cramps does not need to worry about changing it after every 6-7 hours. It leaves you tension-free and you can easily carry on with your regular life after wearing the menstrual cup.
Reusable
Menstrual cups are reusable menstrual hygiene products that are not only good for the human body but for the environment as well. The best part is that these are reusable options that can be used after being sterilized. In between the uses you can simply wash the menstrual cups with clean water and a menstrual cup wash. Once you are through with your periods make sure to sterilize it by boiling it in water for a couple of minutes so that they get rid of harmful bacteria and germs.
Can be easily carried:
The menstrual cup can be easily carried anywhere because of its small size and packaging. You can easily put it in your handbag and carry it from one place to another without any hassle. They easily fit in a small handbag or even a sling bag.
All these points make it a hassle-free product that is loved by females of all age groups. Once you are confirmed about your size all you need to do is to try it. When you completely understand how to use menstrual cup you can lead a carefree period of life.  Gynocup is undoubtedly the best menstrual hygiene product available in the market and online in this affordable price range. you just need to buy a menstrual cup online and leave your worries.