Introducing "परिवर्तन - Periods Without Waste" Initiative on our University/College Campuses
The initiative aims to replace traditional sanitary pads with Gynocup Menstrual Cups.
Goal from the Initiative
The initiative aims to replace traditional sanitary pads with GynoCups, an innovative and sustainable menstrual product. We believe that it's time to embrace a more eco-friendly and healthier approach to menstrual hygiene.
Benefits of the Initiative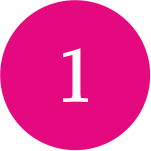 Promoting Sustainable Menstrual Practices
A: Reducing waste generated by traditional sanitary pads.
B: Encouraging the use of eco-friendly alternatives.
Financial Relief for Students and Faculty
A: Alleviating the financial burden of purchasing disposable sanitary products.
B: GynoCups are a cost-effective solution.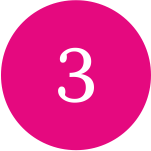 Encourage Openness and Inclusivity
A: Breaking taboos surrounding menstruation.
B: Creating a culture of openness and acceptance
Impact You Can See
See the Impact of GynoCup's Sustainable Solution: Visible Change for a Better Future
If you are interested in bringing this initiative to your college and conducting a Menstrual Hygiene Session, we would love to hear from you! Please fill out the form below, and our team will get in touch with you to discuss the details and schedule the session at your college.


Make an impact on your campus
Did you know that a medium-sized university with 10,000 students can contribute to the staggering number of 2.9 million disposable period products used per year? It's time to rethink our approach to menstrual hygiene and choose a more sustainable option.Choose GynoCup and make an impact on your campus today!