Types of Menstrual Cups and which one to choose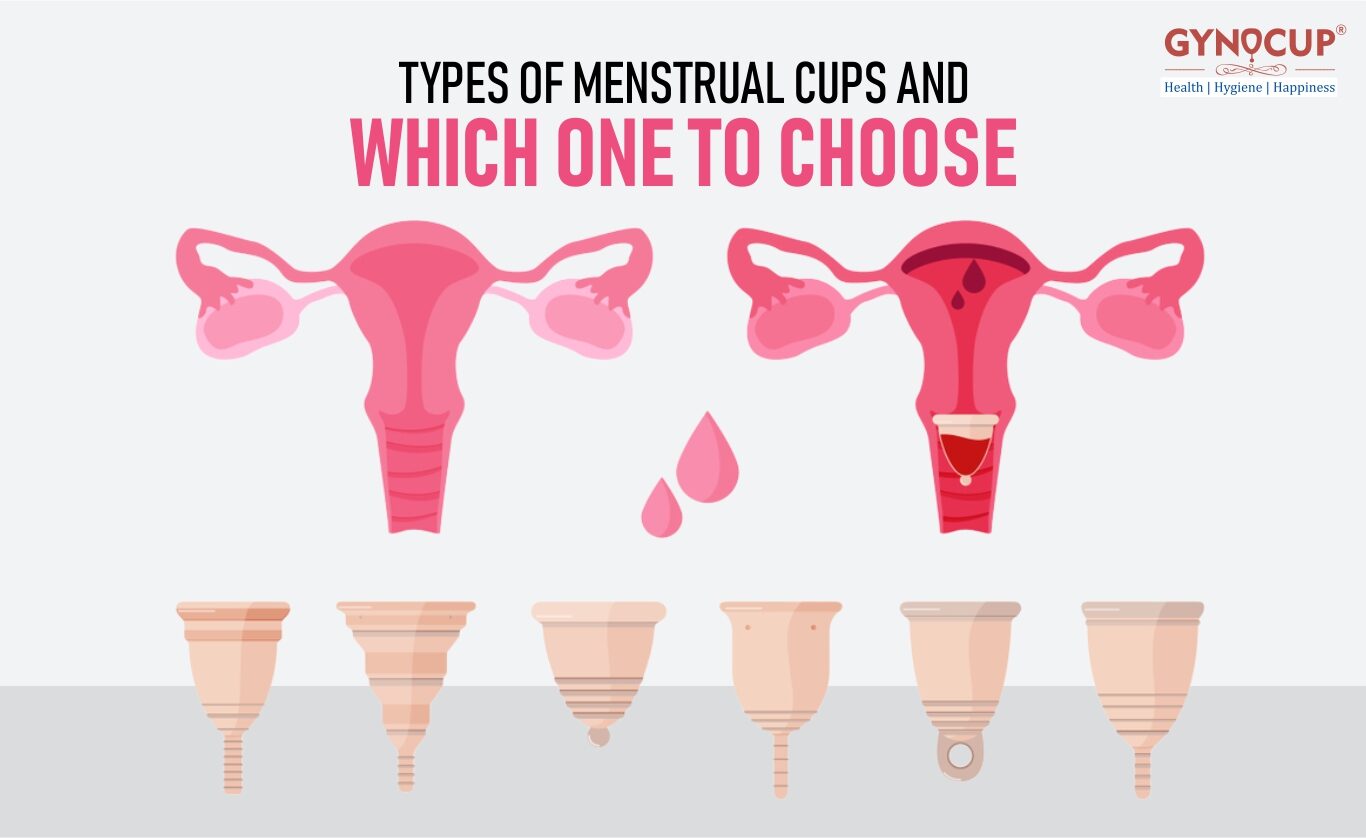 Menstrual cups have carved a niche among their contemporaries when it comes to menstrual hygiene products. People are moving towards this magical product that has made the lives of women easy and comfortable. The Premium menstrual cup has made today's women fearless as they do not have to worry about catching any diseases if they are using menstrual cups.
There are many companies that have come up with their own versions, and you can buy menstrual cup with unique USPs from the marketplace, but which one to choose among them remains a grave question. So, here we come with some amazing and premium menstrual cup that you can plan on buying.
What are the different sizes of menstrual cups?
Different brands come with different sizes of menstrual cups. These menstrual cups are kept in cloth bags that are used to store menstrual cups. The menstrual cups are available in small, medium, and large sizes. The small size is used by teenagers, the medium size is used by women who are over the age of 20 and have not given birth normally, and women over the age of 30 and have given birth naturally require the bigger cups. Below are some of the most popular menstrual cups.
Gynocup
Gynocup is a great option for females who want to go for menstrual cups. It is a made in India cup that is made from 100 percent medical-grade silicone that is approved by FDA. They come in two shades: light pink and a white that is transparent. They are eco-friendly and sustainable options that do not harm the environment. They can be used for long hours that can range from 8–12 hours a day. They fit better than many options available as they come in three different sizes. There is no need to throw these cups away after use, as they are reusable cups and can be used for 6 to 8 long years. They do not weigh you down with their prices, and thus, they are the best menstrual cups to go for.
Diva cup 
If you want to go with one of the largest manufacturers of menstrual cups, then look no further as you have your answer in the Diva Cup. Diva Cups are made of medical-grade silicone that is transparent. These menstrual cups are comparatively longer than other menstrual cups on the market. Even if the cervix is higher in the vaginal canal, they will fit you better. The Diva Cup can be changed by users every 12 months. They can also be worn for long hours by their users.
Lunette cups
Lunette cups are menstrual cups. These menstruation cups were first manufactured in 2004. Lunette is made using FDA-approved medical grade silicone and is BPA free. No chemicals are used during its manufacture. It's pliable, which makes it simple to insert and use. It can be cleaned easily, and that makes it really loved among its buyers.
The Keeper cup
The Keeper is the only brand that is made up of latex, making it a unique menstrual cup. It generally comes in a dark colour and is less flexible compared to other menstrual cups on the market. As it is less flexible, it is more difficult to insert into the vagina. Moreover, due to its latex structure, it goes on for years. But, on the other hand, it has a smaller capacity for liquids, so it cannot hold more period blood compared to others.
Flex cup
The Flex Cup looks different with its patented pull tab. It looks different as it does not have a stem like other menstrual cups. It is best suited to beginners as it was designed with them in mind. The pull tab makes it easy to remove, and it works more or less like a tampon. These menstrual cups are black in colour and made with medical-grade silicon. It is one of the softest and most comfortable menstrual cups to use. Its user-friendly design keeps it in high demand among users.
Saalt cup
The Saalt Soft Menstrual Cups are ultra-soft menstrual cups that are made of medical-grade silicone, which makes them extra gentle to use. It is a good choice for people who have sensitive bladders, have cramping issues, or feel discomfort while using firmer menstrual cups. The saalt menstrual cups are available in three colours that you can choose as per your taste. They also come in two sizes as per different flow amounts and age. These are easy to use, extra soft and very comfortable.
Lily cup 
The Lily Cup is known for its design and its length as it is one of the longest menstruation cups available on the market. It is great for females who have a high cervix. It really works wonders for women who have a cervix in the vaginal canal. Lily Cups are made of medical-grade silicone, making them safe and comfortable for women.
This product's USP lies in its unique design, which has an angled design. It looks similar to the curvature of the vagina and cervix. The Lily Cup has a compact-like container that females can easily keep in their purse and can carry it anywhere without any hassle. So, whenever you need it, it is there.
What you need to know about menstrual cups?
Menstrual cups are the safest option when it comes to menstrual hygiene products. It is important to know how to use a menstrual cup for a hassle-free experience. Once you know how to use a menstrual cup and also how to keep it, you can experience periods like never before.
Compared with single-use products like pads and tampons, a menstrual cup is more eco-friendly, sustainable, and affordable and doesn't have to be changed again and again. So altogether, they are worth every single penny you spend.