The Best Menstrual Cups for More Eco-Friendly Period Care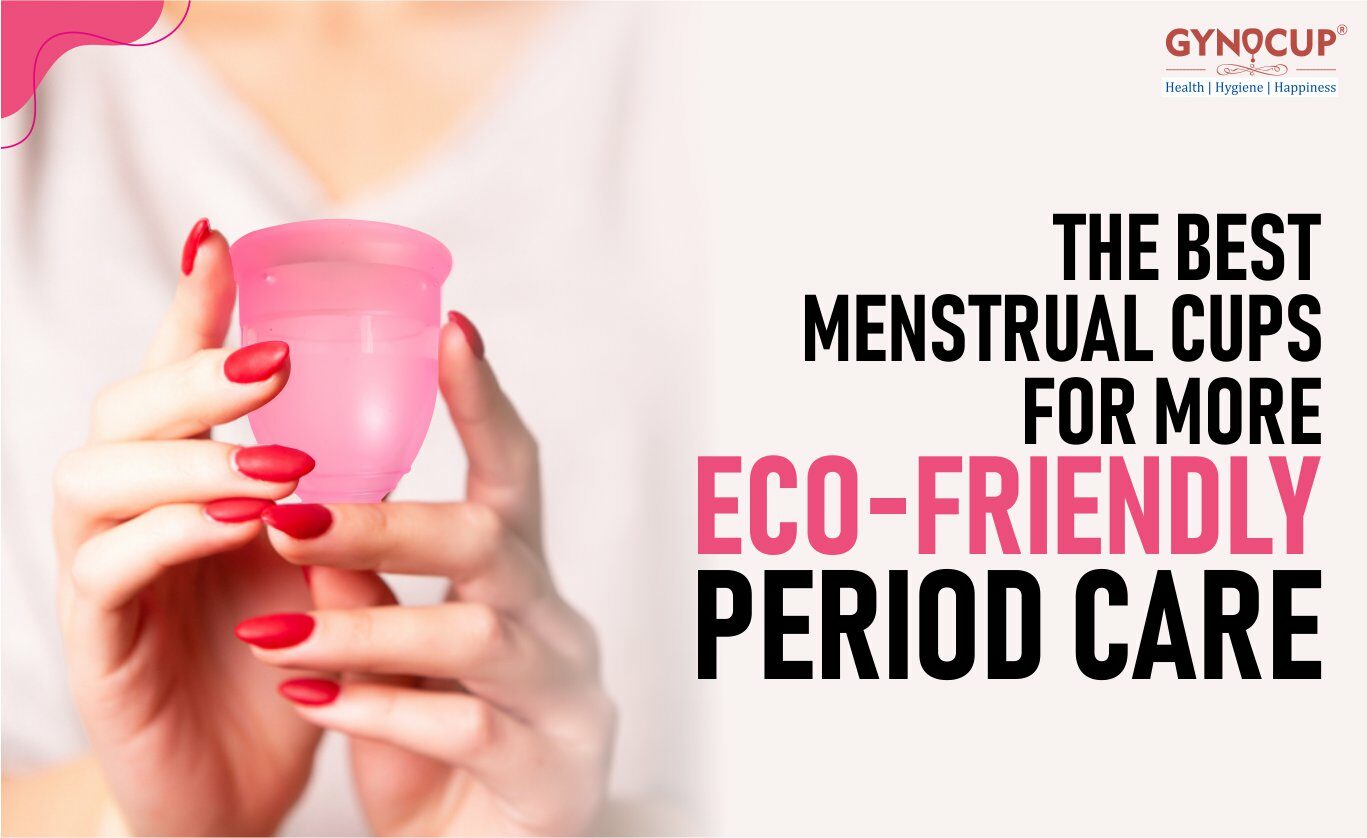 It is very essential to take measures to preserve our environment as it is seen that menstrual hygiene products form a part of the landfills which end up in the trash polluting the waterbodies and contaminating the air. The menstrual products are considered medical waste and thus, not tracked, making it difficult for the researchers to make it out what percentage of waste they create. Most menstrual hygiene products cannot be recycled so it is better to switch to eco-friendly options like premium menstrual cups.
Is using a menstrual cup more environmentally sustainable?
The reusable menstrual cup is without a doubt the best product for the environment when compared to other menstrual hygiene products. It is seen that most people who do not want to contribute to the waste, use reusable menstrual hygiene products. The raw material used in these products also does not add to the waste that ends up in landfills and water bodies reducing the overall impact on the environment.
On the other hand, products like tampons and pads have a negative impact on health and the environment because of the emissions of pollutants like dioxins, zinc and chromium. So, to reduce the impacts associated with the manufacture and disposal of menstrual hygiene products one should switch their preference and buy menstrual cup that is reusable.
Points to remember before buying the sustainable eco-friendly products
Some of the most important points to choosing the most eco-friendly products on the market are shared below.
Reusability. As it is already proven that reusable products are far better in terms of environmental health than one-time products. They can be used again and again contributing to lesser waste compared to single-use products.
Plastic Free. Plastic in any way creates a lot of waste that cannot be recycled are not easily biodegraded. Neither it is good for the environment nor for our health. Moreover, it can be fatal for land as well as marine animals. These are not free of harmful polymers that can be really bad for us and our environment.
No harmful chemicals. Most menstrual hygiene products contain harmful toxins and harmful chemicals like phthalates that can really harm humans as well as the environment
Reviews. This one never disappoints you as people share their true experiences through their reviews so it is unlikely that you go wrong with this one. Just go through reviews, and choose your eco-friendly menstrual hygiene products.
How to choose the right product for you?
Choose according to your lifestyle. It is very important to choose the product as per your lifestyle and convenience rather than following the flock. What suits you may not be suitable for others so it is better to choose a sustainable product as per your need.
Check the ingredient list twice. Always go for products that clearly specify their ingredients as it is important for your health and safety. Do not opt for products that contain plastics and endocrine disruptors like phthalates.
Factor in cost. If you really want to lessen the burden on your pocket then nothing can be more economical than a menstrual cup. Apart from that, there are many reusable products available in the market that can be economical as well.
Gynocup Menstrual cup:
Gynocup is the most trusted brand in India. If you really want to go for a sustainable menstrual cup then nothing can be better than Gynocup menstrual cups. They are the best in the market as they are absolutely safe for the environment and your health. Manufactured in India, these are made up of 100 percent medical-grade silicone that is safe for you. You just need to choose the cup of your size from the three sizes available and leave your period worries. Once you understand how to use menstrual cup, you will be the happiest person as they are not only safe but economical as well. The cup does not contain any chemicals, or toxins and is BPA-Free. They can be worn for up to 10-12 hours as per the flow. They can be used for 8-10 years if taken care of as per the instructions causing negligible harm to the environment. They have the most well-made base that makes the insertion and removal of the cup easier making it one of the premium menstrual cups.
Diva Cup
Diva Cup is a known name in the market. It comes with three size options and is made up of 100% medical-grade silicone that makes it comfortable to wear. It is absolutely safe for the environment and for the health. This is the cup that can hold a lot more period blood than any other menstrual hygiene product. It is easy to wear and would make you feel comfortable in every way.
Cora Cup
The Cora cup is another name in the market and is known for its ultra-soft 100% medical-grade silicone cups that make it very easy to remove and insert. But it is an individual choice as some like it a little hard and some the other way round. But still, you can have your bet on it as it comes in two different sizes and you can choose it as per your age and the way you have delivered. The cup is safe as it is BPA-free, dye-free, does not contain toxins and has a textured and tapered base.
Saalt Cup
The Saalt cup comes with a unique USP in the market that makes it popular among its users as it can be comfortably worn during intercourse without disturbing your private life. It comes in a disc shape and can comfortably sit high in your vaginal canal. It can hold 12 times the blood a tampon can hold and can be worn for up to 12 hours depending upon your flow. use it for as long as 10 years and remain worry-free.
Lena Cup
Lena cup is available in the market in two sizes and you can buy menstrual cup to ward off your period issues. They are great for beginners and females who experience light flow during their periods once they understand how to use menstrual cup. It is made of silicone, is BPA-free, latex-free and does not contain any toxins making it safe for the body and the environment. It is given a textured tail that helps you grip it tightly while pulling it out.