All the Important Aspects of Using a Menstrual Cup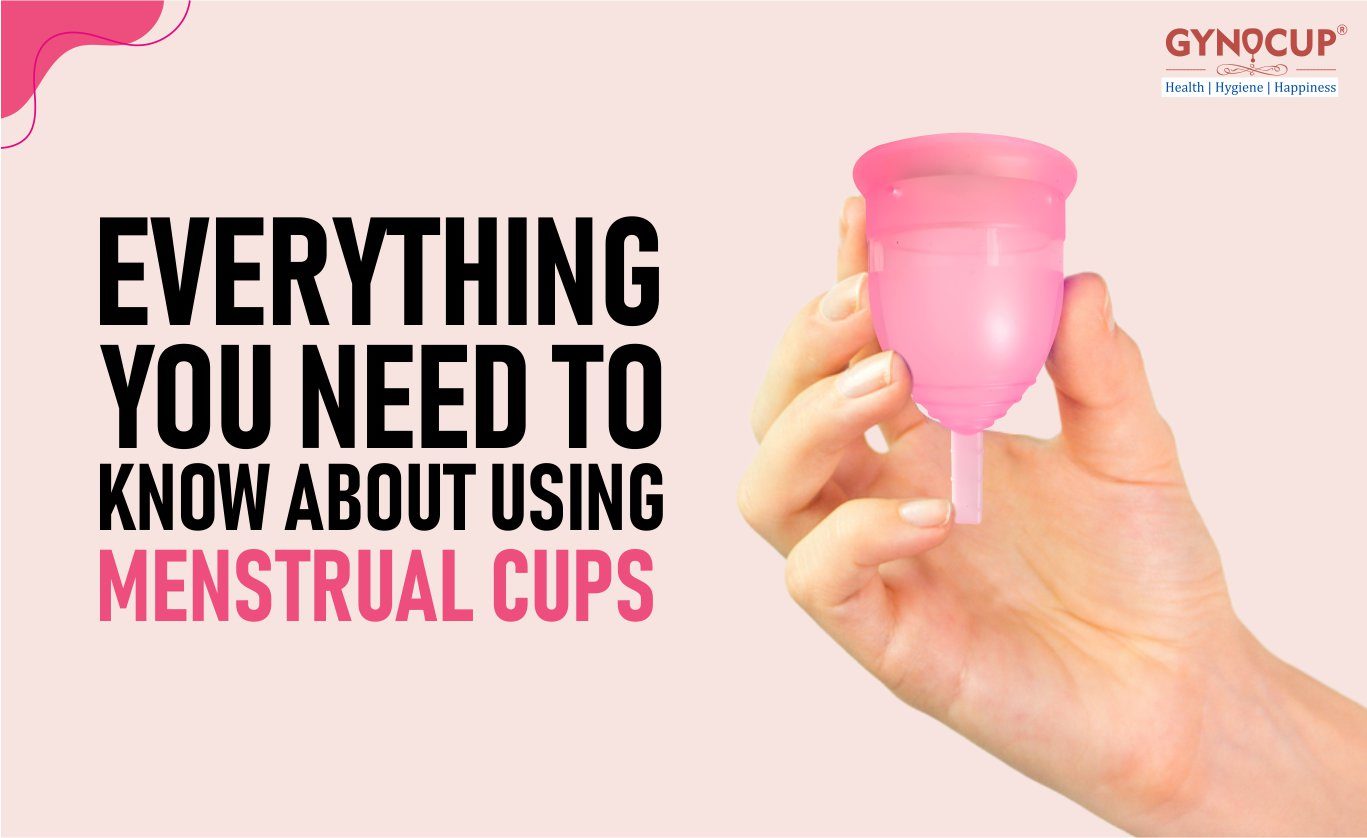 Periods are a never-ending process from a woman's adolescence until she reaches the age of menopause. Menstruation is an inevitable part of every female's life and women are always in search of good menstruation products that can help them ease out the whole cycle. Compared to the time since we started menstruating today a lot of difference can be seen in the way people perceive periods and deal with them. Awareness is the biggest drive behind it. The more the female population is getting aware of it, the more cautious they have become regarding their health which is really good.
Previously females had not many options when it comes to menstrual hygiene products apart from sanitary napkins which have become really popular but with the passage of time when people got to know about its side effects people moved towards a safer and more sustainable menstrual hygiene product that is a Menstrual cup.
A Menstrual cup in many ways has brought a big change and made people feel safer and responsible for their health and environment. A product that in every way is a super product. What more do you want if you get a product that doesn't feel like you are wearing it and can go on with your daily routine without feeling tense?
How to choose the right size for you? 
The menstrual cups are available in different sizes – small, medium and large. The small cup is for teenagers or beginners. The medium size is for females who have not delivered babies normally but through C-section. They fall in the bracket of 20 years and above. The large cup is for females who have delivered babies naturally.
The biggest Pros of using Menstrual cups.
The product is absolutely safe when it comes to a woman's health as it is not made up of plastic or rubber that can harm your skin. On the contrary, medical-grade silicone is used in its production that does not cause any harm to the health in any way.
They do not have any toxins and are also BPA-free and latex-free.
If the question hits your mind on how to use a menstrual cup, then do not worry at all as it is really easy to wear. You just need to fold it, squat and insert the cup inside your vagina and let it open to create a tight seal. Then you can set yourself free to do any task.
It holds more blood when compared to its contemporaries like tampons and pads. So, you do not have to worry about changing it every now and then.
A menstrual cup can be worn for long hours without the tension of leakage. These can be worn for 10-12 hours at a stretch in case of moderate flow as they do not cause any harm to your body.
You do not have to worry about spills once you master the technique of inserting and taking it out after doing it a few times. You can easily do it without worrying about causing any spills.
The menstrual cup does not cause a hole in your pocket as they are really affordable compared to the heap of the amount you spend on pads and tampons that go wasted.
A menstrual cup can be reused and be by your side for 8-10 years if taken care of properly. You just need to wash it, sterilize it and keep it safe.
These are sustainable and environment-friendly products as they can be reused for many years and do not form a part of the landfills causing no pollution to water bodies or air.
They do not cause rashes, redness, itching, or any side effects to the skin.
Menstrual cups do not cause the feeling of stickiness and uneasiness, so that you can remain relaxed.
This is a simple process that needs to be repeated every time you want to use a menstrual cup. It starts by washing and sterilizing it, folding it neatly, inserting it inside the vagina and getting relaxed. After you are through with it, you need to pull it out, wash and again repeat the whole process.
A menstrual cup may initially sound tricky but, the reality is that once you get the hold of it you do not have to worry about anything. The menstrual cup is worn inside the vagina, and to insert it, it needs to be folded in a specific manner to make the insertion easy. There are many folds that you can try. Some of them are C fold, 7-Fold, origami fold, punch down fold, diamond fold, and triangle fold. Once you fold it, you need to squat or choose any other comfortable position in which you can insert the cup inside the vagina.
After inserting the menstrual cup, twist it a little and let it open. It will create suction against the wall of the vagina to create a tight seal.
Cleaning and keeping the menstrual cup safe are really easy. After emptying the content of the cup, wash it with water. You can clean the cup using the menstrual cup cleansing liquid and can reuse it. If you do not have the cleansing liquid then you can take a pan, fill it with water and boil it. Once it starts boiling, put the menstrual cup in it in a way that it does not touch the base of the pan as the cup can get damaged. Let it boil for 3-5 minutes and then take it out and let it cool before reusing it. After you are through with your periods you can keep it in the cotton pouch safely for the next use.
From where to get it? 
Menstrual cups are a popular menstrual hygiene product that are easily available anywhere. You can buy menstrual cup online as most of the e-commerce sites are selling it. You can also get them in the market at your nearest medical shop.