Tips for Using A Menstrual Cup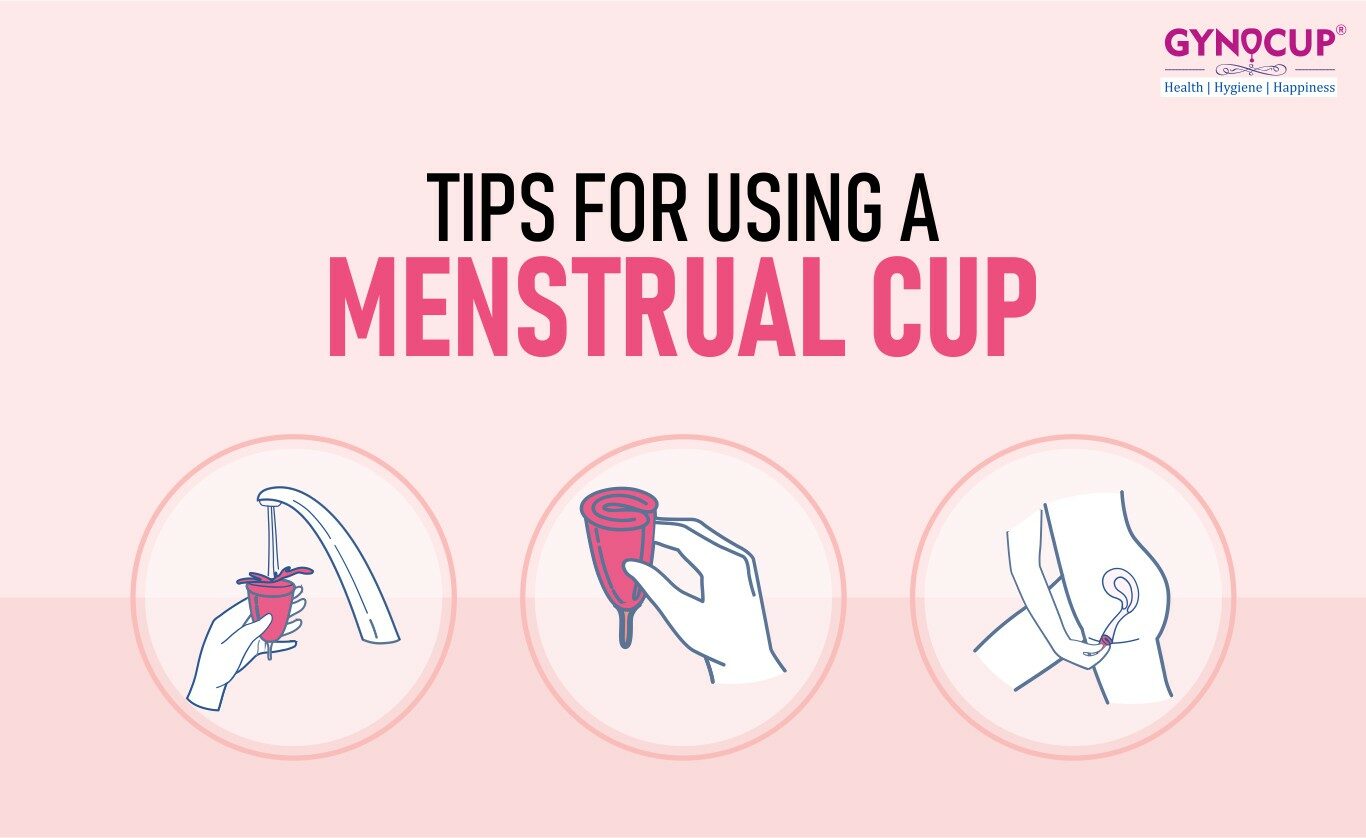 A menstrual cup is a small cup-shaped hygienic device that is used during the menstrual cycle as a menstrual hygiene product. It is made up of 100 percent medical-grade silicone and in some cases latex also. This cup-shaped device is inserted into the vagina to collect the period blood giving its users leak-free protection. Though it sounds unusual to insert a device inside the vagina to collect blood it really has a lot of advantages that make it one of the most extraordinary menstrual hygiene products. You can buy menstrual cup online and get it sorted for your periods. Let's have a look at some of the important tips to use menstrual cups so that you do not feel any difficulty in carrying them.
Important tips to use a menstrual cup
Always wash your hands:
It is important to always wash your hands before touching your menstrual cup. Whether you are about to insert it or take it out, hygiene should remain your priority as it is to be inserted inside the vagina. So, to avoid any kind of infection it is a must.
Read the instructions:
Every company comes with their setoff instructions so it is important to read the instructions given on the packaging before using it so that you do not get wrong with it. It will help you out in the insertion of the cup and other procedures as well.
Give it a try before:
It is important to give it a try before your periods commenced if you are a first-time user. This will help you in avoiding all the mess that could otherwise happen if you are unaware of the techniques.
Try to relax:
You know that you are not a pro at it so just relax! It may take a few shots before you become perfect but before that do not give up. Relaxing also helps in relaxing your pelvic muscles which is very important before you are inserting the cup. You can also give it a shot while taking a shower as it will be really beneficial. Speak to a health expert if you are suffering from any fear of some type of vaginal penetration.
Know your body: It is important to know your body first. So, you can take your time to locate the vaginal opening. Insert your finger to check for your cervix. This will give you an idea of whether you have a low or high cervix and will further help you in positioning the cup in the right place.
Try different brands:
All companies come with something different in their product, so it is important to look for the brand that will fulfill your needs as everyone has a different body.
Lubricate the rim of the cup:
When you try to insert the cup into your vagina, it is important to lubricate the rim of the menstrual cup. This will be of great help as it will make the insertion smooth. It is important to see what lubricant you are using so go for a water-based, organic and pH-balanced lubricant.
Try different folds:
It can take some time before you get comfortable with the insertion of the menstrual cup thus, it is imperative to try different folds. It might be possible that you may find a fold more comfortable than the other. Some of the folds that you can try are C fold, punch down fold, 7-fold, origami fold, diamond fold, S fold etc.
Research for the right size:
Menstrual cups come in different sizes. Which size is yours is an important question as if you will use a size that doesn't fit you then it might cause leakages or can make you feel uncomfortable also. The important points to consider when you are looking for your size are your age, your virginity, whether you have children or not, and how you delivered the child.
Choose a comfortable position:
It is important to find a comfortable position for the insertion and removal of the menstrual cup. If you have understood how to use a menstrual cup then you can try squatting, sitting, standing or putting one leg up and the other down to insert or remove the menstrual cup.
Insertion of the cup:
The insertion of the menstrual cup should be done at 45-degree. It should not be inserted in a vertical position. So, the best way is to squat with your knees wide open. Now it's time to insert the cup slowly and stop pushing it inside as soon as you stop seeing the cup. If the cup is placed in the correct manner, it will pop open inside the vagina and create suction against the walls of the vaginal canal.
Never push it deep:
A menstrual cup should never be pushed too deep, it is always better if it is placed low. If it touches the cervix, you may feel uncomfortable. So, it should be placed in a way that the stem of the menstrual cup should not be 1 cm higher than the opening of the vagina.
Cut the stem:
If the stem of the menstrual cup is protruding it may make you feel uncomfortable. So, it is better to cut the stem of the menstrual cup in a way that it does not cause you to feel uncomfortable. But make sure that it is there so that you can pull the cup easily out.
Pinch it:
When it is time to remove the menstrual cup make sure to pinch the base of the cup to break the suction seal. It will make it easy for you to remove the cup. You should never pull the cup straight out as it can create a mess.
When traveling:
Always carry a small water bottle if you are traveling. It might be possible that you might not get proper water. In that case if you carry your own water then things will get simplified. You can easily wash your menstrual cup with the water you are carrying.
Once you are aware of all the dos and dont and also how to use menstrual cup you can buy menstrual cup online as it is easily available everywhere. Have a happy and safe period with the menstrual cup and live carefreely.