Know How to Choose and Properly Use Menstrual Cups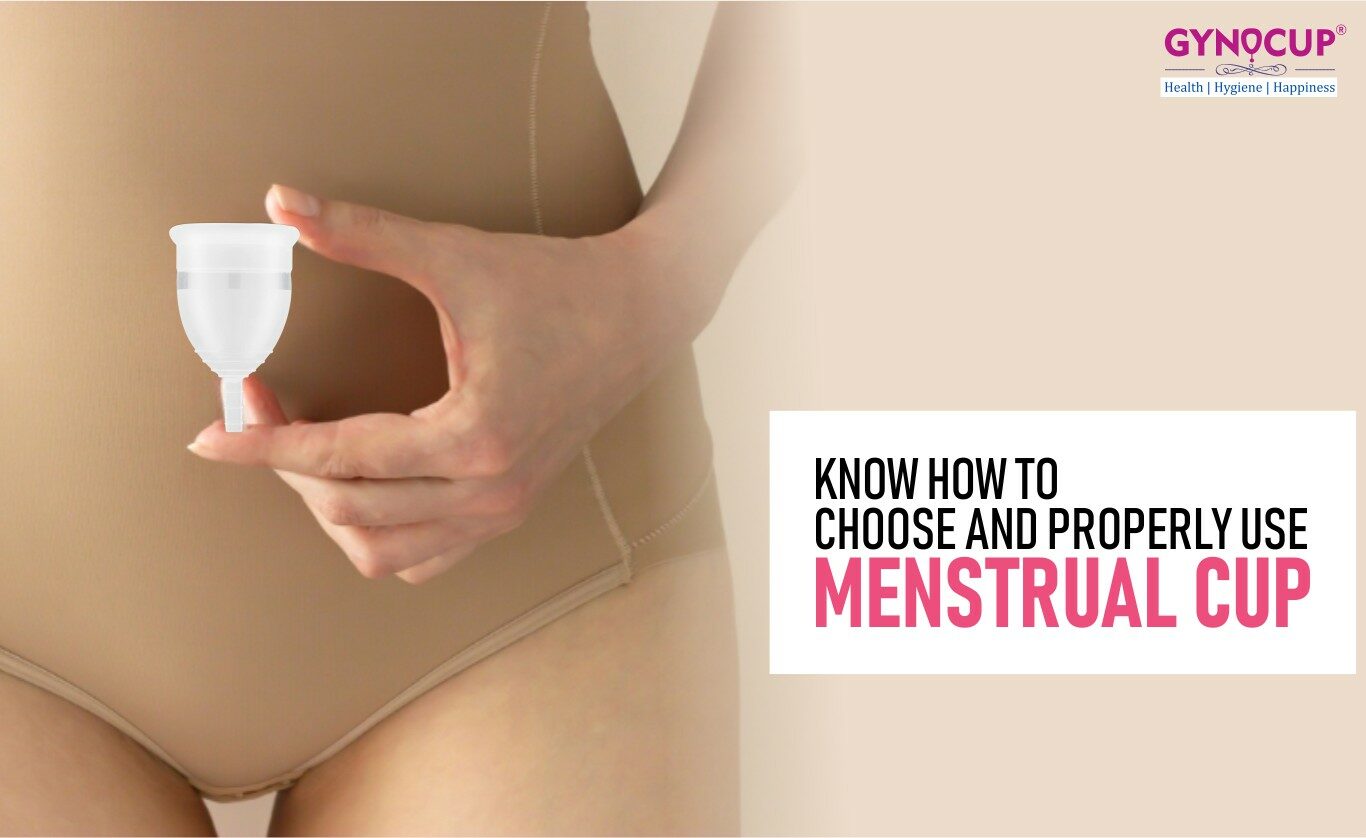 Menstrual cups have become an inevitable part of our lives. With other period products like pads and tampons moving out, menstrual cups have made an important place. Initially, people had lots of inhibitions regarding it and were hesitant to use it but with more and more positive responses from the customers pouring in, more people joined in. Now, a lot of females have made it an integral part of their menstrual hygiene regime. With its increasing popularity among the millennials, new companies are trying their hands and are coming up with better versions of a menstrual cup to lure customers. To get the best menstrual cup in India you need to do a little research work and find the best one that suits your requirement. But people who are new to it must be aware of all the dos and don'ts that will help them in understanding how to use menstrual cup. Here are some important points that will help us understand how to use menstrual cup.
Things to remember while using a menstrual cup
Choosing the right size
You can start by choosing the right size of the menstrual cup for you. There are many brands that come with different sizes of menstrual cups – small, medium and large. There are certain criteria to choose the right size for you. Once you understand that you can choose your size. The small-size menstrual cup is for those who are beginners, teenagers or have never given birth. The medium size cup is for the ones who have crossed their teenage and fall in the basket of 2 and 30 years of age, are married but never had a normal delivery. The large size cup is for women who had a normal delivery. You can identify your particular bracket and buy menstrual cup of your size. Choosing the right size menstrual cup is very important as a wrong-size cup may make you feel uncomfortable and can cause leakages as well.
Cleaning the menstrual cup
Once you buy menstrual cup, it is necessary to clean it even before its first use. So it is better to first clean or sanitize your hands. You can use a menstrual cup wash to clean it or can sterilize it also at home through a simple process. You just need to take a pan full of water and let it boil. Then put your menstrual cup in the boiling water and let it be there for 3-5 minutes. Then switch off the gas stove and again clean your hands to avoid it coming in contact with germs or bacteria. Remove the cup and keep it on a clean surface to let it cool and dry. Once it gets dried up it is ready to use. You can also use a menstrual cup sterilizer that is easily available online to sterilize the menstrual cup.
Inserting the menstrual cup
Now comes the most important part which is inserting the cup. Before inserting the cup it is important to locate the opening of your vaginal canal. Once you locate it, find a comfortable position to insert the cup like squatting, sitting, putting one leg up and one down, whichever you find comfortable. Now, apply lubricant on the rim of the cup and fold the cup to easily insert it. There are many folds that you can try to make the mouth of the menstrual cup small. The folds include 7-fold, C-fold, Origami fold, push-down fold and many more. Just fold the cup and part your labia with one hand. Grab the stick of the menstrual cup and insert it with another hand. Now twist the cup in a full circular motion to pop it open. Once it will pop open it will create a strong seal against the wall of the vagina to provide you with leak-free protection.
Removing the cup
Before removing the menstrual cup, clean your hands with soap. Find a comfortable position, like sitting or squatting, standing or putting one leg up and one down. Bear down a little as it will help in pushing your menstrual cup down and is easy to grasp from the stem. Pinch the base of the menstrual cup to break the seal and gently pull the stem of the menstrual cup to bring it out of the vagina. the vagina until you can reach the base of the menstrual cup. Avoid pulling the cup straight out by the stem, as it may get messy. This will avoid spillage on your hands while keeping the rim of the cup in a slightly folded position, and making the diameter narrower while removing the cup. Now it's time to empty the cup so just tip your menstrual blood into the toilet. After your cup gets empty, clean and re-insert the menstrual cup after washing it with a menstrual cup wash. Be sure to clean out the little holes around the edges also before reinserting the menstrual cup.
Storing the menstrual cup
Once you are through with your periods it's time to clean your menstrual cup thoroughly and put it back until the next time. Sterilize your menstrual cup in a sterilizer or at home and let it cool for some time. Keep it back in a cotton breathable pouch and keep it safe. Never put the menstrual cup in a box or a pouch made of nylon or any other material as it will not allow the air to pass through.
When you are aware of how to use menstrual cup, you can leave your inhibitions and doubts and start your new menstrual journey with your new buddy called the menstrual cup. You can buy it online and also recommend it to your friends and family. It will surely make the menstrual journey of its users easy and comfortable.