How To Remove Menstrual Cup 6 Safely Ways With No Pain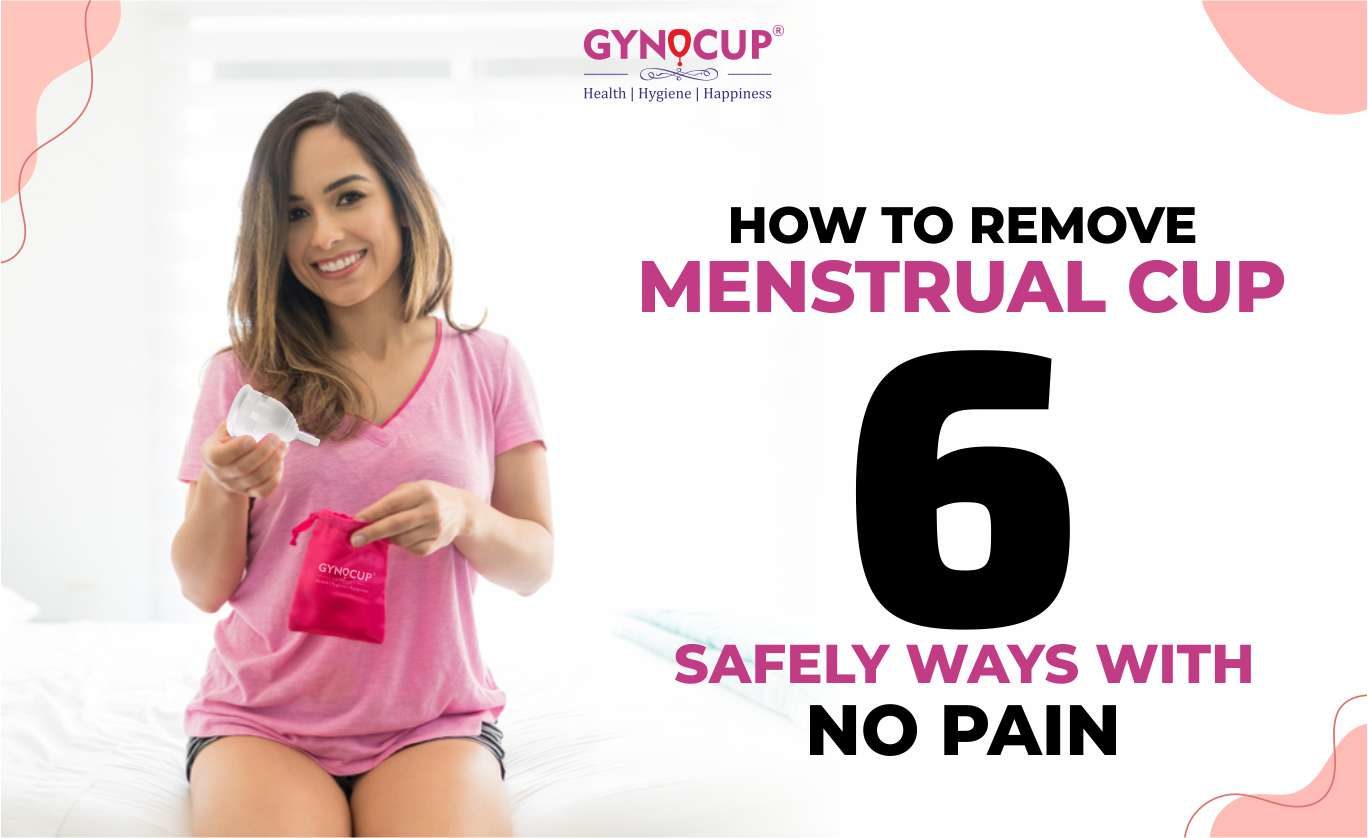 How To Remove A Menstrual Cup 6 Safely Ways Pain-Free
A menstruation cup is a silicone or rubber object that can be used multiple times. It's a cost-effective option, but learning how to remove use it properly can sometimes be difficult initially.
Keep in mind that you should withdraw the cup every twelve hours at the maximum to prevent health concerns including Toxic Shock Syndrome (TSS). To make sure that you make no mistake in removing the cup, here's a quick and effective guide on how to remove a menstrual cup 2022.
How To Removal a Menstrual Cup For Beginners:
1) Squat down or raise one leg over the ground
It's preferable if you choose a posture that is most comfy for you to perform. One of our favorite ways to use the restroom is to squat or sit by one foot just on a seat. You won't have to worry about a spill if anything really falls over the commode in this situation. Decide whatever method performs well for you and check it out. As the cup will be "pushed" down by your stance, it will be easier for you to pick it up.
2) Depress the cup until it is fully submerged
Menstrual cups can migrate up and down the female reproductive tract. So don't worry about not being able to get to it right away; it's totally alright. In order to pull the cup downward, you can simply press it with your abdominal muscles. You can think of it as a digestive motion or urination if that helps you better grasp what we're talking about.
3) Hold onto the stem
Using your fingers, carefully pull your cup's stem downwards. Don't neglect to be using the abdominal muscles to keep the menstruation cup in place if that's too far up.
4) Seal is broken at this step
As soon as you've discovered the stem using the fingertips, keep pressing down. The suction must be broken before you may remove it! Carefully squeeze the cup using both fingers once you've got fingers over the bottom to shatter the sealing.
5) Squeeze the cup and remove it from the holder
Split the seal fully by squeezing the bottom a little harder. To bend the cup in two sideways, compress it and then do so. Maintain a modest horizontal tilt to prevent it from dripping. To remove a sex cup from the vaginal canal, it is necessary to sit down and bend over. You'll become good at this phase with practice.
6) Flush the blood down the toilet and wash the cup
Since the cup may leak, you might even acquire little blood over the hands, though that's entirely natural. Cold water should be used to clean the cup. Smudges on the cup shall appear more quickly if you're using it shortly after it has cooled down. Rinse the cup in lukewarm water and preservative soap after removing the blood using cold water. Remove excess soap from the cup before reinserting it.
We hope that would have made you clear on the ultimate asked question of how to remove a menstrual cup without spilling. In case, still confused, just keep reading on.
How to Remove a Stuck Menstrual Cup:
At times, women may end up fearing that the menstrual cup has got lost somewhere. Ladies, calm down! The size down there isn't so big that a menstrual cup can get lost. It may mostly get stuck. Not to worry. Just follow the below tips and you will be good to go!
Take a Breath and Come Back Later
Since the vagina is roughly 4-5 inches long, Diva Cups cannot be missing. Take your time and attempt back in a few hours if you're having trouble getting it out. While you're waiting, wear a pad (we recommend cotton) to keep yourself dry.
Breaking the seal is a crucial part
To disrupt the suction lock, push firmly solely on a single edge of the cup by one finger and press abdominal muscles as if you're taking a dump. You may more easily remove it out of the vagina after you've shattered the seal by pushing it downwards with your pelvic floor muscles and grabbing the stem. If you can, hold the bottom of the cup rather than the stem to preserve the pristine condition of the cup for many years ahead.
Get a Friend/ Family Member to Help You
There's a good chance that you're going to do anything to get your cup unstuck. To the point that you'd be willing to ask for assistance. Enquire your companion if they have a torch they could use to inspect the area. It's possible that you're experiencing difficulties because it's positioned side, behind the cervix, or in any other location.
Seek Professional Assistance
Ultimately, if you've tried everything and still can't get it off, don't freak out. You should enlist the help of a trusted friend or colleague. Alternatively, you can visit a doctor, who would be capable of removing it within minutes.
Conclusion:
That was pretty much on how to remove a menstrual cup without pain or any sort of discomfort. If you would have followed our above tips carefully, then by now, your menstrual cup should have been removed. In case, we weren't able to justify the question of how to remove a menstrual cup, then feel free to let us know in the comments below.
Also, you can read: Kerala's Kumbalangi Has Become India's First Sanitary Napkin-free Village