Kerala's Kumbalangi Has Become India's First Sanitary Napkin-free Village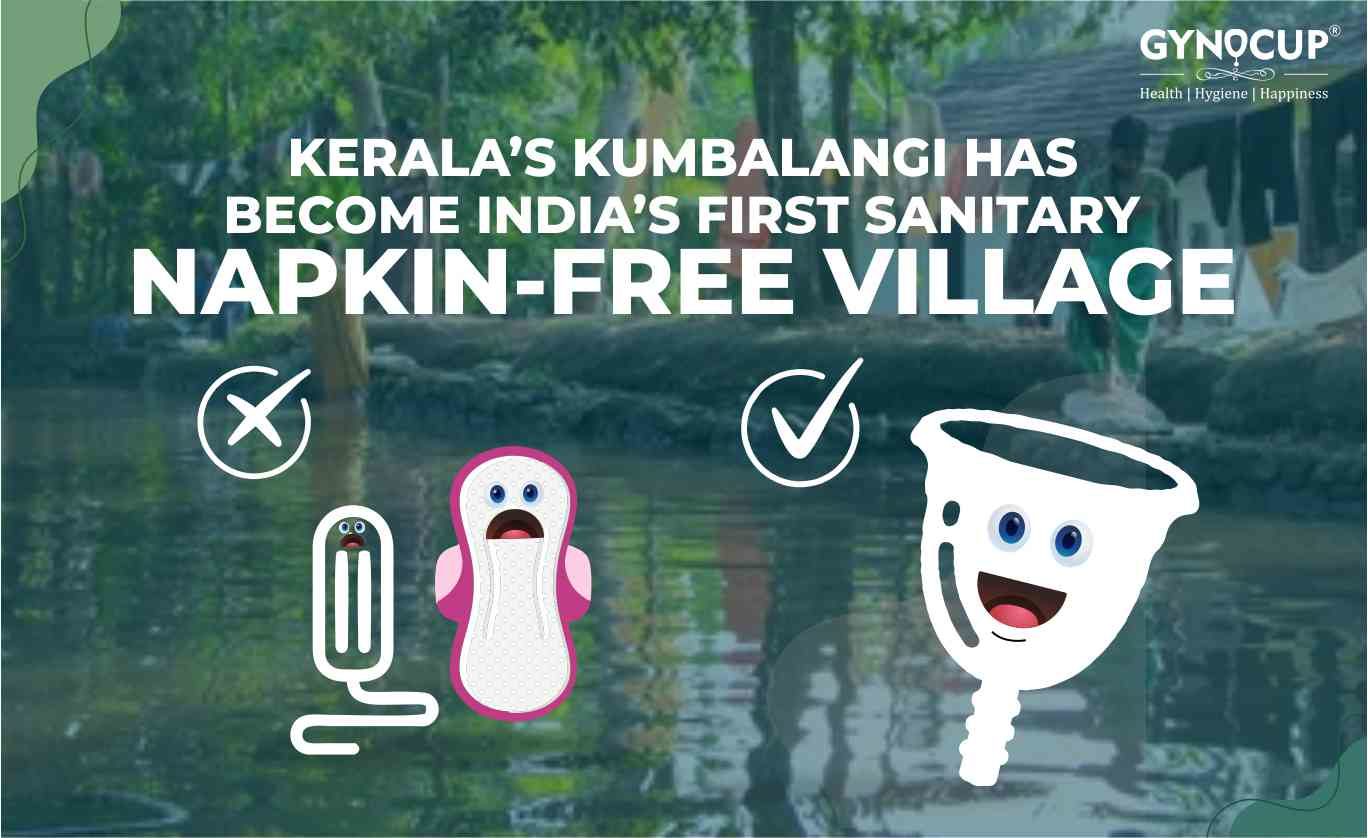 Presenting the first sanitary napkin free village of India
India continues its legacy of setting the best examples for the world by having the first sanitary napkin free village in India. Surprised to hear that there is one village that does not have sanitary napkins? Perturbed about female hygiene of the women in this village? Well, there is no need to get worried because this change is for the betterment of the country and society.
So, which is this village that is all set to become a sanitary napkin free village?
The village that is setting the example of being a model village by getting rid of sanitary napkins is Kumbalangi in Kerala's Ernakulum district. This village which is also known as the first model tourist village of India has been able to achieve this feat of becoming a sanitary napkin-free village due to a unique campaign that is being carried out in the Ernakulum constituency.
Under the Avalkayi' (for her) scheme this project has been launched and the Kerala governor Arif Mohammed Khan has made the announcement for the same. Women above the age of 18 years have been given a unique product that they can use during their periods and that is the menstrual cup. It should be noted that 5000 menstrual cups have been distributed in this village and this is going to make period management very easy for the women in this village.
Wondering what a menstrual cup is all about?
From the name, it is evident that a menstrual cup is a cup-shaped object that is to be used during periods. Leading menstrual cup manufacturer Gynocup makes these cups from medical grade soft silicone material and these cups are safe to use.
All that the woman has to do is insert the cup in her vagina during periods. This menstrual cup can be used for around 8 to 12 hours at a stretch. The menstrual fluid is collected in the cup. The woman has to empty the cup in the toilet and wash it thoroughly and then the cup is ready for reuse.
Check Menstrual Cup Price Today
What makes a menstrual cup a much better option as compared to sanitary napkins?
Unlike sanitary napkins, menstrual cups can be reused and hence they help in reducing the waste management issue of the country. Sanitary napkins are a matter of concern when it comes to waste management. But this problem is nullified once you switch to the menstrual cup.
Since you can reuse the menstrual cup you end up saving lots of money as compared to sanitary napkins that you need to buy for every cycle. With proper use, menstrual cups can be used for almost 10 years.
Women have to face the issues of rashes due to the foul-smelling sanitary napkin, and she is concerned about infections when they are using these. But in the case of menstrual cups women do not have to face any such issues.
How can you miss out on the different benefits of the menstrual cup?
Menstrual cups have better menstrual liquid holding capacity and hence can be used for 8 to 10 hours at a stretch.
These cups are available in different sizes and you can choose one that is as per your requirement.
This menstrual cup is absolutely safe and leakage-free and hence you need not be worried when you are traveling or are getting intimate with your partner.
You save lots of money and you also save the environment when you use the menstrual cup.
So, when are you switching to better hygiene?
The Kumbalangi in Kerala's Ernakulum district has set an example for every woman in this country and across the globe. If you do not want to make any compromises about hygiene during your periods then it is time to start using the menstrual cup. This is a female hygiene product that helps to save you money as well as your planet. So, waste no more time and buy the best menstrual cup that is GynoCup right away.