Gynocup Reusable Menstrual Cup for Women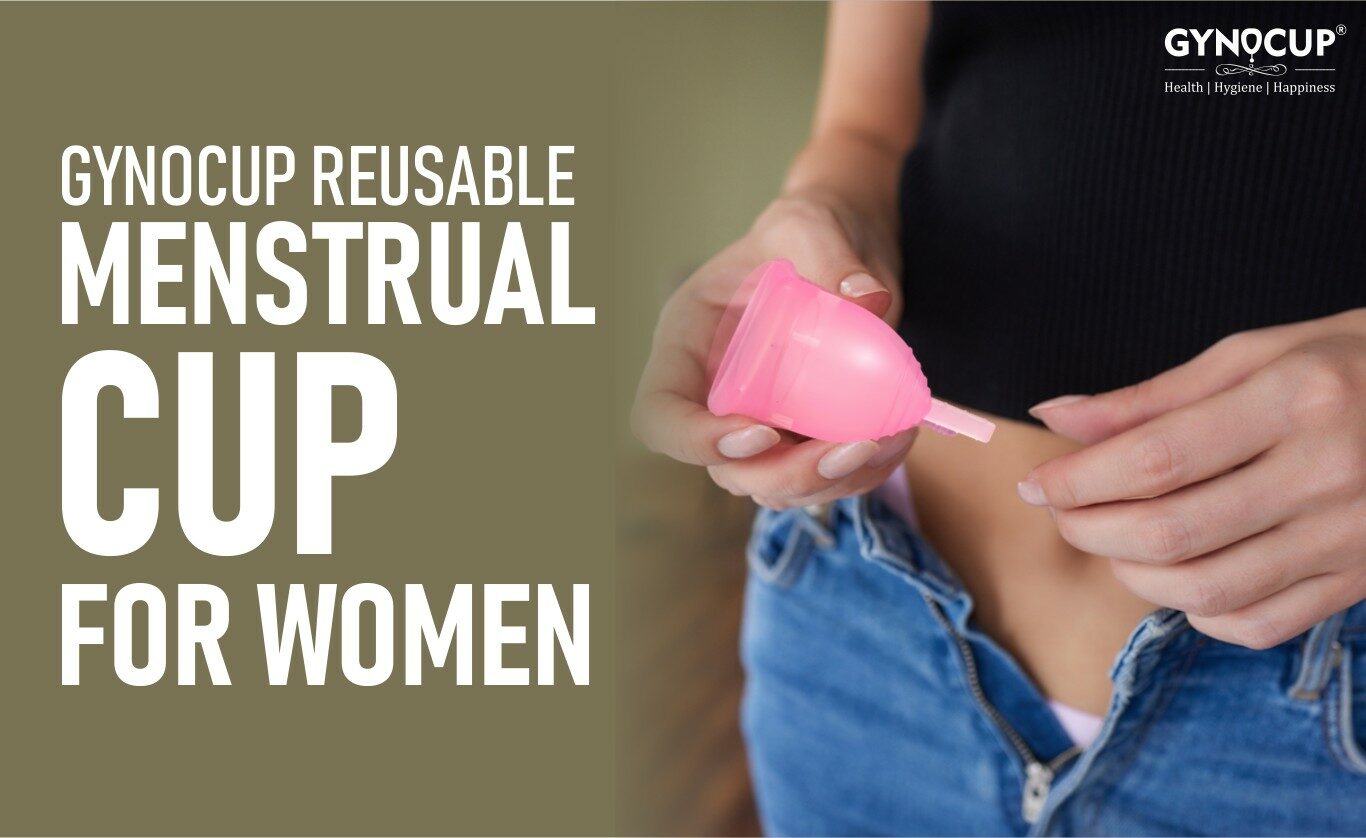 As far as periods are concerned, girls get traumatized by the whole experience they go through during their menstrual cycle. The pain, the sensitivity, the mood swings, and the whole process of changing pads or tampons, again and again, make it burdensome and unwanted. If asked, no one wants to be shackled due to their periods but the truth is that it is an inevitable process. The menstrual cycle cannot be avoided, so what can be done to make the whole process easy for females? Well, the answer is switching to a better menstrual hygiene product that makes periods worry-free for you. You can buy menstrual cup and start your menstrual journey in a better manner. There are many brands that have come up with their version of menstrual cups but which brand stands out amongst them and gives you the best experience- It is none other than our very own Indian brand 'Gynocup'. Gynocup Reusable Menstrual Cup for Women comes with all the Unique features that make you have it at once.
The distinctive Gynocup menstrual cup is a transparent bell-shaped device that is used to collect menstrual blood during your periods. They come in a cotton bag, in small packaging that can be easily carried in your handbag and can be taken anywhere easily without any hassle. Let's look at some of the amazing features so that you can quickly make your decision.
Features of Gynocup Reusable Menstrual Cup for Women
The material used: The Gynocup Reusable Menstrual Cup for Women is made up of 100% medical-grade silicone. It is absolutely safe for the skin and does not cause any allergy to the skin. They are FDA-approved menstrual hygiene products that can be safely used without any hassle. The menstrual cups are inserted inside the vagina and thus, it is imperative to use a menstrual cup made of safe material. Moreover, they do not contribute to diseases like cancer, or TSS (Toxic Shock syndrome) that can prove to be fatal. Though, TSS could be experienced in some rare cases.
Capacity: The Gynocup menstrual cups are reusable cups and can be used for longer hours compared to pads and tampons as they can hold more blood compared to pads and tampons. Unlike pads and tampons, they do not absorb blood and thus, they have a better capacity to hold blood. This is the reason they can be worn for up to 10-12 hours a day depending upon your menstrual flow.
Long-lasting: Gynocup reusable menstrual cups are long-lasting menstrual hygiene devices. As they can be reused after being washed these can be easily used for up to 10-12 years. All you need to do is to take care of it, by following the instructions given by the company that would help keep it in better condition. These menstrual cups can be used after every wash.
Easy to clean: If you know how to clean menstrual cup then your life gets sorted. We understand the fact that you use it in a very sensitive part of your body and thus, it becomes essential to take proper care of the menstrual cup. You can use menstrual cup wash to clean the cup between uses. If you do not have it then you can simply wash it with warm water and reuse it. Moreover, you should sterilize the cup also. If you have a sterilizer then you can use it to sterilize the cup, if not there is another way to do it. Simply empty the content of the cup and rinse it under running water. Then take a pan, fill it with enough water and boil it. Once it starts boiling, wash your hands and put the rinsed cup in the pan, and let it boil for 3-5 minutes. As soon as it is done, wash your hands and take them out. Keep it on a clean surface and let it cool for further use.
Chemical-free: The Gynocup menstrual cups are absolutely safe as they do not contain any chemicals. They are BPA-free and no artificial color or fragrance is used in their making. These are FDA-approved products so you can use them without any fear of catching infection or diseases as it is absolutely safe for internal use.
Eco-friendly: The Gynocup menstrual cups are eco-friendly products that do not contribute to menstrual waste by landing in landfills and water bodies. When we are using a certain product it is our moral duty to opt for a product that is good for our environment and contributes towards a safer future for the coming generation. Menstrual cups do not contaminate water bodies or pollute the environment as they contribute to a negligible amount of waste as can be used for 8-10 years.
Odor-free and leak-free: Gynocup menstrual cups provide leak-free protection to their users. These cups, once inserted inside the vagina, create a strong suction against the wall of the vagina and do not have any gaps that can lead to leakage of menstrual blood. Thus, it safely collects the blood in its bell-shaped container and gives you leak-free protection. In addition to this, it also provides you with an odor-free experience because of the fact that it does not get in contact with the air and sits inside the vagina. Thus, it does not emit bad period odor unlike pads and tampons giving you odor-free protection.
Pocket-friendly: Menstrual cups are economical and do not put an unnecessary financial burden on the user. It is for the simple reason that it works for a longer time and remains in good shape for years if you keep it with care, following all the instructions.
The best part about Gynocup is that they are made in India with international standards. With all the necessary features and USPs they are one of the most trustworthy and durable menstrual hygiene products that you must own to make your life comfortable and easygoing. Simply buy menstrual cup and convert your stressful period days to stress-free period days.