Why Give Menstrual Cup Pouch- Jute Bag, Benefits & Reasons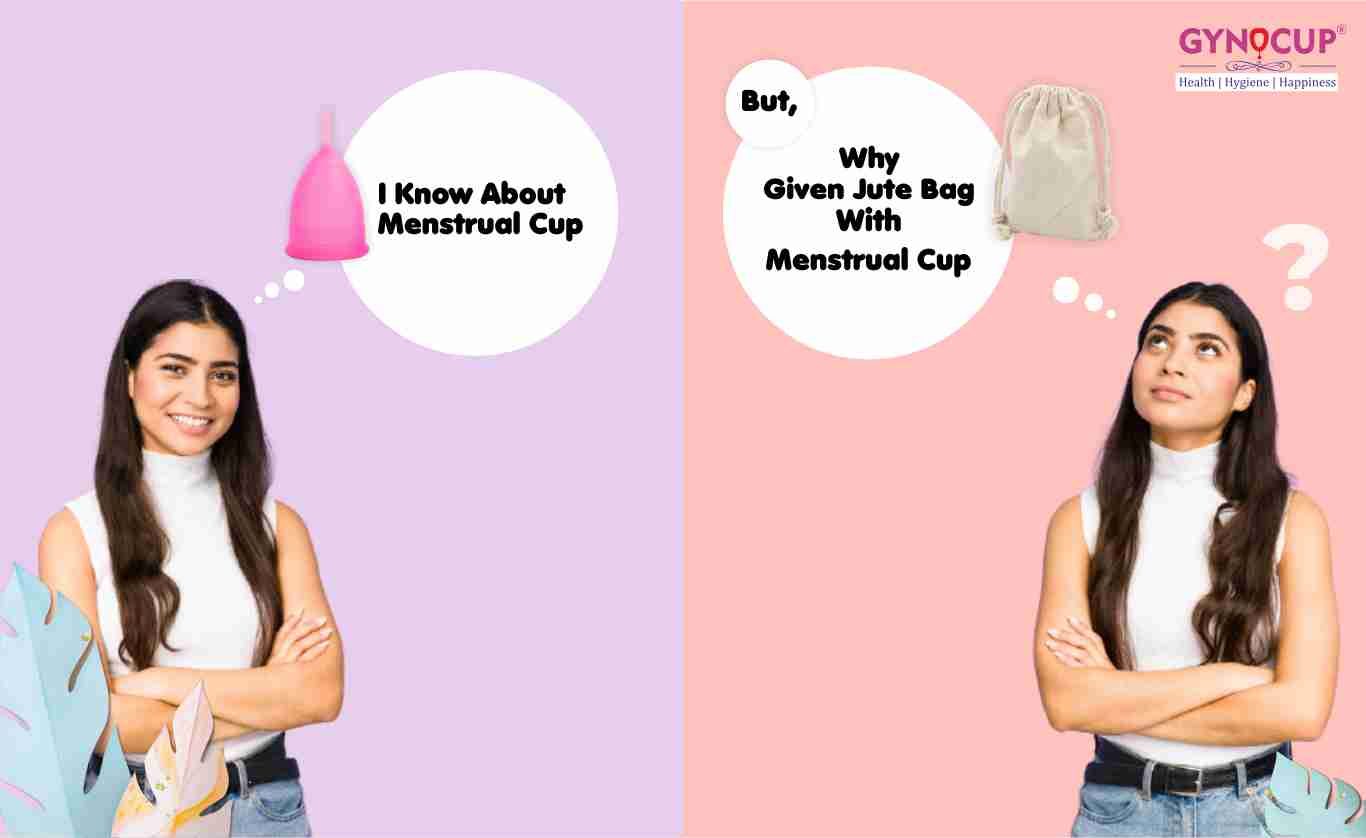 Every Menstrual cup is a product which you will be using for a good portion of 3-4 years. It can be used way more if you know how to take care of it, use it, clean it and store it in the bag for menstrual cups. Unlike any other woman sanitary product, this comes with a pack that will help you store it for good. Many users start feeling a bond with their menstrual cup and menstrual cup pouch, making it an intimate product to use.
If you don't store it properly, it will hinder its life cycle. Keep any product safe and properly, then it will be with you for long. You should be careful while storing it, keep it inside the menstrual cup storage bag, you get with it. Why? Here is why.
Why Give Jute Bag or Menstrual Cup Pouch?
A menstrual pouch is usually made of cotton or jute, why? Because jute is durable which makes it last longer. The menstrual cup you'll be using is also made out of medical-grade silicone that makes it durable as well. So both the menstrual cup pouch and the cup complement each other perfectly for users' satisfaction.
The world is going through so many changes, ice is melting, rain is pouring, floods are ramping the soil. We are going through a drastic change, you should work against climate change on an individual level as well. Menstrual cup pouches and bags which you store them in are 100% biodegradable. They have no C)2 footprint and are causing zero harm to the environment as well.
Big Changes Occur With Small Gestures.
Menstrual cup storage bags look beautiful as well creating golden gloss when kept under the sun. It also absorbs any extra liquid left inside the menstrual cup. So buying a menstrual cup along with a storage bag is the right decision.
For everything else, visit our Gynocup website. We provide inside-out information regarding women's sanitary products.
How Does a Jute Menstrual Bag Keep Your Menstrual Cup?
Your menstrual cup pouch is the second most important product which comes out of the box for you. It is very simple to store, you just have to clean your menstrual cup properly and just put it inside your menstrual cup till you have to use it again.
Your bag for the menstrual cup will be spacious enough that it can store it and keep it airy as well, it won't let any bad odor make a home in your cup while making sure it doesn't go harsh on the menstrual cups' material. You will be more than happy to know that you will be happy with either of the two materials used for your menstrual cup pouch.
Difference Between Jute or Cotton Bag.
Jute fiber's distinctive physical characteristics include high tenacity, bulk, sound and heat insulation, low thermal conductivity, and antistatic properties, among others. Jute fiber is better suitable for the production of technical textiles because of these characteristics.
In short, it is an alternative that will give you peace of mind and will last longer. Most importantly, Jute is cheaper, so you get a menstrual cup storage bag that will be budget-friendly for you as a customer.
While cotton menstrual cup pouches are softer and fluffier, the only thing about cotton is that it is better for articles that are going to stay in touch with your skin. For everything else, jute is better and durable.
Is a Jute Bag Right For Menstrual Cup Storage?
Jute has been an integral part of the sub-continent, especially in India. This piece of material is reliable, suitable, and affordable for you, me, and all. Keeping your menstrual cup inside a menstrual cup pouch would mean it's safe and in good condition. Make sure you keep it in an airy surrounding.
Your smile is important for us, that's why we made out of a material you will enjoy. Keep your cup inside the menstrual cup pouch to get a good experience.