First Time Using a Menstrual Cup? Things You Can Expect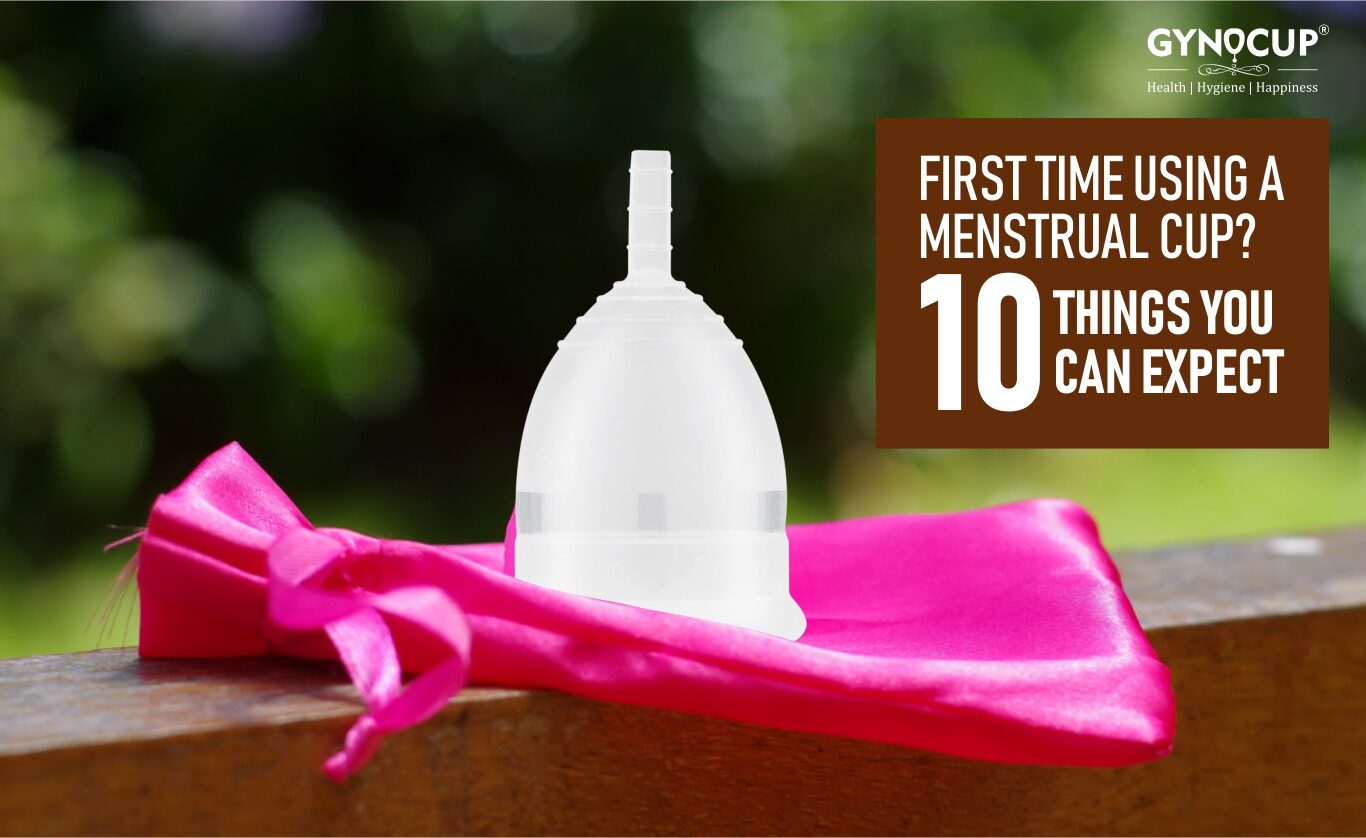 A Menstrual cup is an amazing device to take care of you and your periods amongst the plethora of options available in the market that ranges from pads to tampons to panty liners. To handle your periods it is an amazing option that you can go with, even if you have just started experiencing periods. For all the first timers it is a great opportunity to start managing their menstrual cycle on a positive note with a menstrual hygiene device that would be the best option to explore from beginning to the end. It will never ditch you in any way and you will feel at ease when you begin to use it.
When you buy menstrual cup and start using it, there are many questions that will pop up in your mind, so here we have come with some common points that you can expect if you are using a menstrual cup for the first time.
It is an intimate device
You have to insert your menstrual cup inside keeping it well positioned so that it remains where it should be, not making you feel uncomfortable or causing any leakages. It's very important to keep in mind that it requires a lot of hygiene when you are using a menstrual cup so washing your hands each time you're about to insert or remove your cup is a priority. It will help you save from unwanted infections. When you start using a menstrual cup it is also imperative to make sure you don't have any cuts, which is an important thing to consider.
Patience is crucial
While many women get used to using a menstrual cup quickly, there are many who find the first few times quite difficult to learn the tactics of handling it and that is quite normal. So when you are using a menstrual cup for the first time it is best to  try inserting and removing it while in the shower because the water acts as a lubricant and it works really well for you.  Do not panic or get nervous if you are taking time because practice is what will make you perfect with menstrual cups. Once you will learn how to use menstrual cup you will become a pro in doing it.
Everyone's body is different
Everyone has a different body and a different way of learning things. They take their own sweet time to learn according to their bodies. For example different women find different positions comfortable to insert and remove the cup, some like to squat while others like to do it while standing. In the same manner, cup folds also work differently for women, so if one is not working for you, you can go for another. Try inserting your cup higher up in the vaginal canal so that you have more space to get it to pop open. You just need to loosen up, chill and relax while learning its techniques.
Leaks can happen
Many first-timers experience leakage the first few times they start using a menstrual cup. So, when you are beginning to learn the techniques you can use panty liners as a backup to avoid any kind of embarrassing situations. Slowly and steadily, you get to understand your body and also how to use the menstrual cup. There are also different sized cups available so, make sure to pick the right size cup for you keeping in mind your age and history of childbirth as that would help you pick the right product and avoid leakages.
You can't feel it once you insert it.
The best thing you will experience once you switch from pads and tampons to a menstrual cup is that you won't feel it is there at all, when you insert it. This is the reason many cup users forget that they are on their periods. The menstrual cups are made with 100 percent medical grade silicone, which doesn't absorb menstrual blood like pads and tampons but holds it in its bell shaped container and thus, doesn't cause irritation or cause unwanted sticky feeling. They are soft and flexible and feel comfortable when you wear them.
Removing the menstrual cup for the first time
If you are removing the menstrual cup for the first time then you will also have fear in your mind that you might end up spilling the menstrual fluid all over the place. To avoid such a situation it is important to  remove your cup correctly. It is important to learn and practice the process of removing the cup. Make sure to clean your hands before you remove the cup. Squeeze the base of the cup to break its seal and pull it out gently. This will not cause any spills and it will come out neatly.
Be gentle while you wash it
A gentle rinse is enough to get your cup clean and ready for reuse. Do not make the mistake of turning your tap full with your cup pointing upwards as it makes the content of the menstrual cup splash around in the bathroom making the place dirty. You can use a mild menstrual cup cleanser to clean the cup thoroughly before reinserting the cup. The most important thing to consider here is, do not forget to wash your hands before removing and inserting the cup.
These are some of the points that you can experience if you are a beginner. No matter, whether you are using the cup for the first time or you have been doing it for years you just cannot avoid the comfort it brings with it making periods hassle free and stress free for females. A super friendly device that can make your periods comfortable and most importantly safe as they are chemical free, non toxic, BPA-free and FDA-approved menstrual devices emerging as a safe option for you when compared with pads and tampons.