10 Easy Tips For How To Relieve Period Cramps Fast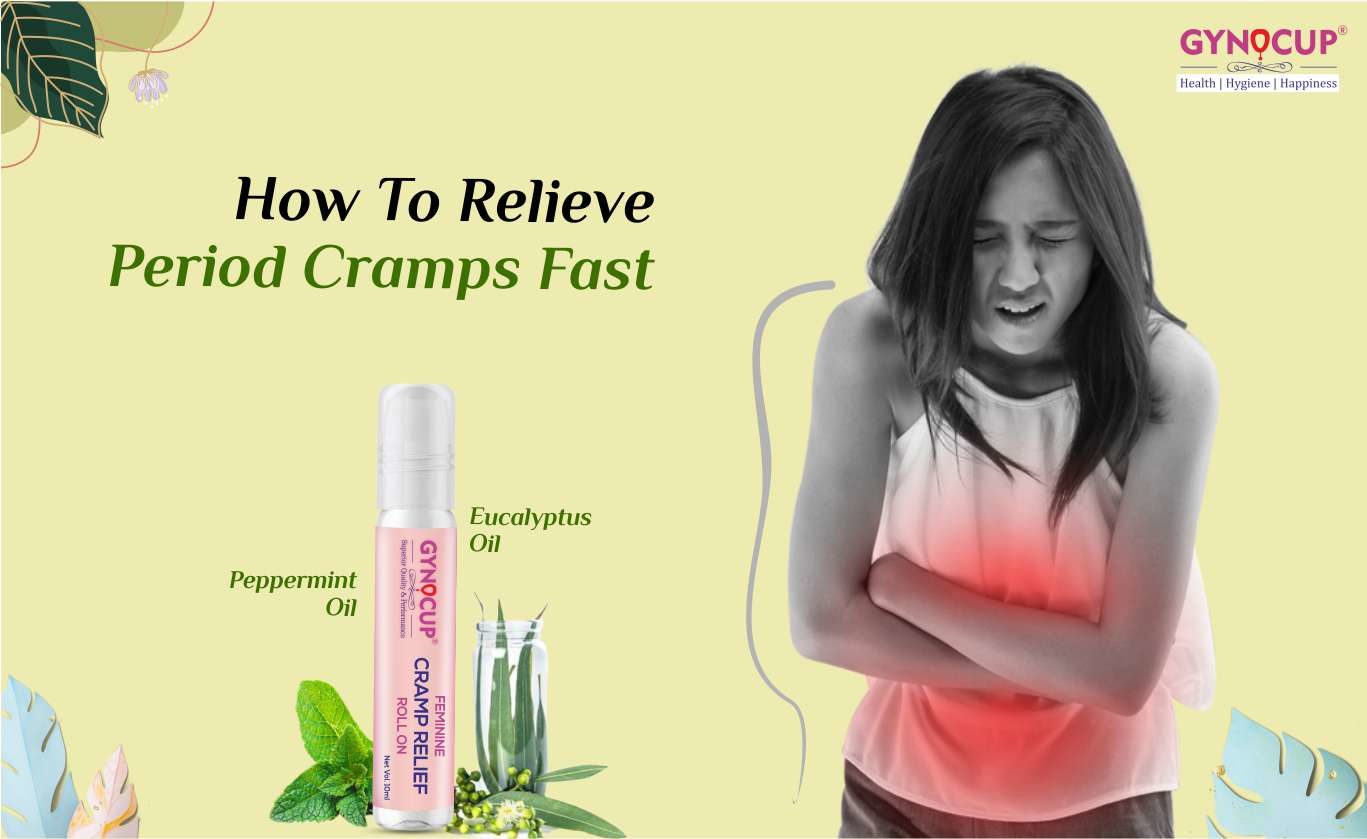 Some home remedies for how to relieve period cramps fast
Here you will get easy home remedies tricks for how to relieve period cramps fast, Period pain is not a new thing for any woman as most of the women having periods experience some kind of pain during their menstrual cycle. The pain can range from mild to extreme and cause discomfort. Women complain of having pain in the abdomen, legs, thighs, back, and even head.
This can also cause hurdles in carrying out day-to-day activities for women. The pain that is caused due to menstrual cramps happens when the uterus sheds the uterine lining while contracting. But the question is how to get relief from period pain that has become an integral part of a woman's life. There are some remedies that can prove to be very beneficial in relieving the period cramps at home. Let's have a look at them.
How To Relieve Period Pain
Have Herbal Tea
Herbal tea causes a lot of relief from cramps. Chamomile, peppermint, fennel, or ginger tea can calm the body as these have anti-inflammatory properties that can reduce cramps. These can also help in relieving the stress that can be really helpful.
Consume Anti-Inflammatory Food
Consume a lot of anti-inflammatory food and skip oily food and food with preservatives for some days. Add berries, tomatoes, pineapples, olive oil, green leafy vegetables, and oranges to your diet. Try to consume more turmeric, ginger, and garlic as these will help in relaxing your uterus and promote the flow of blood relieving you of cramps.
Apply Some Heat
Applying heat can also prove to be beneficial as it will relax the aching muscles, and improve the flow of blood. There are microwavable heat pads, rechargeable cordless heat wraps, disposable heat wraps are available in the market. If you do not have any of these then you can simply use a hot water bag or bottle that can ease your cramps.
Work Out
Exercise can prove to be a great remedy during periods. Exercise releases endorphins that relieve your tension, make you feel happy, relax the muscles, and reduce the pain. You can take a walk, go swimming, or even try a treadmill to alleviate your pain.
Massage With Essential Oil
How to relieve period cramps fast? And the answer to it is essential oils. Light massage on your abdomen, legs, thigh, or back can help a lot as it will increase the blood flow, and make you feel better than before. Massaging oil on your abdomen can relax the uterus and relieve the pain. Some of the oils like lavender essential oil, clary sage essential oil, and marjoram essential oil have pain-relieving compounds that must be on your list if you want to get rid of the period cramps.
Skip Caffeine
If you are fond of coffee then forget it for some days as caffeine causes the blood vessels to narrow resulting in constricting the uterus. Other foods that can make your cramps worse are dark chocolate, energy drinks, sodas, green tea, black tea, or any chocolate flavored food as they all contain caffeine.
Acupressure Can Be Helpful
There are acupressure points that can help in increasing the blood flow and release endorphins. These help in soothing your pain. You can press the fleshy part that is between your thumb and index finger that helps in alleviating the pain. Apart from that, you can seek the advice of an expert as well.
Try Some Yoga Poses
Try some yoga poses such as bridge, and staff poses that are inverted poses and help in reducing the pain.
Drinks Plenty of Water
Taking plenty of water during periods can relieve bloating that otherwise can make your cramps feel pathetic. When you experience your periods every month make sure to have a water bottle by your side and sip it every now and then. Moreover, it also helps in increasing the flow of blood resulting in relaxation of your muscles and you will get your answer to the tormenting question of how to relieve period pain.
Take Hot Water Bath
A warm bath or hot water bath can be really great during menstrual pain. It soothes and relaxes tense muscles. To make your bathing experience better you can also add essential oils to your bath and relax. Try to take a warm shower before going to bed as it will help you sleep better and reduce pain in the pelvic area.
Use Period Cramp Relief
If you want to get rid of how to relieve period cramps fast There are many painkillers available in the market that can provide you instant relief from the pain but are not advisable. But GynoCup Period Cramp Relief is a revolutionary product that is 100 percent natural and can prove to be a panacea when it comes to period cramps. It is easily available online on GynoCup website. Click here to buy Period Cramp Relief Roll-On.