Student Discount
At Mildcares, we differentiate ourselves by placing our customers' satisfaction as our top priority. Unlike other competitors in the feminine hygiene industry, we surpass industry standards. Our Size Guarantee Program ensures that you receive the ideal fit, and if necessary, we provide a suitable size at no additional cost. Furthermore, our 100% Happiness Guarantee allows you to try our GynoCup . without any risk, providing peace of mind. We are dedicated to your happiness and firmly believe that our customers deserve exceptional service. Discover the Mildcares difference and embrace a brand that always prioritizes you.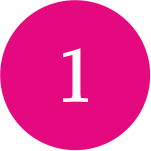 Complete the Form and Submit Your Valid Student ID
After Verification, You will Receive an Exclusive Discount Code via Email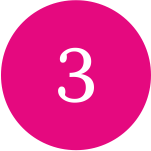 Get Your GynoCup and Start Saving Today!
Be a part of our growing community of happy GynoCup users who are saving both money and the environment. By choosing GynoCup, you're making a sustainable choice that not only saves you cash but also reduces waste. Say goodbye to disposable products and hello to long-lasting, reusable period care. Experience the comfort, convenience, and cost-effectiveness of GynoCup and join the movement towards a greener future.

Start Saving Now
If you are interested in bulk ordering GynoCups at a reduced price for your college/university campus or organization, we've got you covered! Simply contact us at reachus@gynocup.com.and our team will be happy to assist you with your order.

Disclaimer:To avail of our student discount, simply fill in the form provided and upload a photo or scan of your valid student ID. Please note that we prioritize your privacy and assure you that the submitted document will not be stored or shared with any third parties.