Natural Anti-Stretch Marks Kit: This kit includes a 50g stretch mark cream and a 100ml stretch mark oil. The cream fades existing stretch marks and prevents new ones, while the oil moisturizes and improves skin elasticity. It enhances skin regeneration and texture.
Box Contents:
1: 50g stretch mark cream
2: 100ml stretch mark oil

The best oil to reduce stretch marks and scars caused by pregnancy, surgery, aging, etc. MildCares' stretch mark removal oil nourishes and hydrates the skin with natural ingredients. It is safe and increases skin elasticity.



Effective Stretch Mark Removal

Our fast-absorbing formula reduces stretch marks and scars.




Nourishes and Repairs


Enriched with organic aloe vera gel, natural extracts, and essential oils.




Clinically Proven Results


Improves skin pigmentation and dark spots for a better appearance.





Safe and Chemical-Free


 No parabens, phthalates, petrolatum, or SLS for your peace of mind.
Stretch mark removal oil
For the best results, apply and massage the stretch mark removal oil on the affected area in a circular motion until it is fully absorbed into the skin. Continue doing it until the assured results appear. Safety Information:
•Keep it out of the reach of children.
•Do not apply to open wounds or cuts.
•Read the instructions carefully before using them.
Stretch mark removal cream
Steps To Use For Good Results
Steps. 1: Take a generous amount of stretch marks cream.
Steps. 2: Massage in a circular motion until absorbed.
Steps. 3: Apply 2 times morning and evening.
Steps. 4: Start from pregnancy to up to 6 months of delivery.
Stretch mark removal oil
Sunflower Oil, Sesame Oil, Aloe Vera Oil, Olive Oil, Almond oil,Pomegranate Oil, Ratanjot Ext. Orange Oil, Fennel Seed Oil,Coffee Bean Oil, Vitamin E, Turmeric Oil.
Stretch mark removal cream
Purified Water, Aloe Vera Leaf Ext., Isopropyl Myristate,Cetearyl Olivate (and) Sorbitan Olivate, Cetyl Alcohol,Glycerine, Shea Butter, Glycerol Monostearate, Almond Oil,Coco-Caprylate / Caprate, Water (and) Glycerin (and)Astragalus Membranaceus Root Extract (and) CodonopsisPilosula Extract (and) Potassium Sorbate (and) Sodium Benzoate,Natural Betaine, Chamomile Hydrosol, Sodium Benzoate (and)Potassium Sorbate, Jojoba Oil, AmmoniumAcryloyldimethyltaurate/VP Copolymer, Harsingar Oil,Sodium Gluconate, Vitamin E, Turmeric Oil.
Stretch mark kit, it's important to consider the ingredients and their effectiveness. Ingredients in stretch mark kit include:
Hyaluronic acid:
It helps to hydrate and plump the skin, potentially reducing the appearance of stretch marks.
Retinoids
Derived from vitamin A, retinoids can promote collagen production and skin cell turnover, which may help improve the appearance of stretch marks.
Vitamin E
Known for its antioxidant properties, vitamin E helps to moisturize and protect the skin.
Cocoa butter and shea butter:
These natural moisturizers can help hydrate the skin and improve its elasticity.
Natural oils
Certain oils like almond oil, coconut oil, and rosehip seed oil are often used in stretch mark creams for their moisturizing and nourishing properties.
"It's a great product, and I simply love it, as it has made a big difference in the appearance of my skin after my pregnancy. I will definitely be purchasing the oil again and also recommend it to others." - Avantika Arora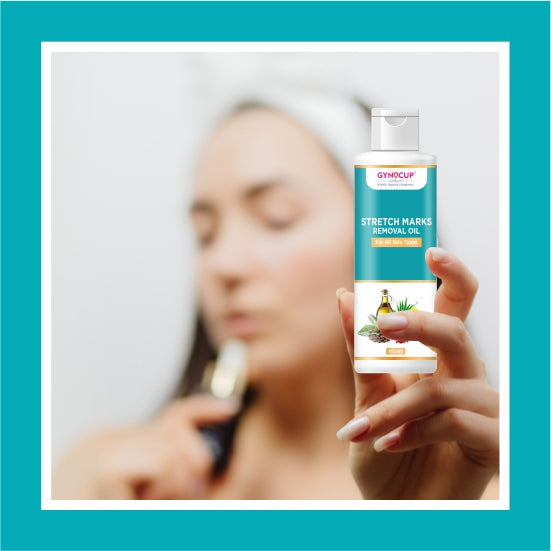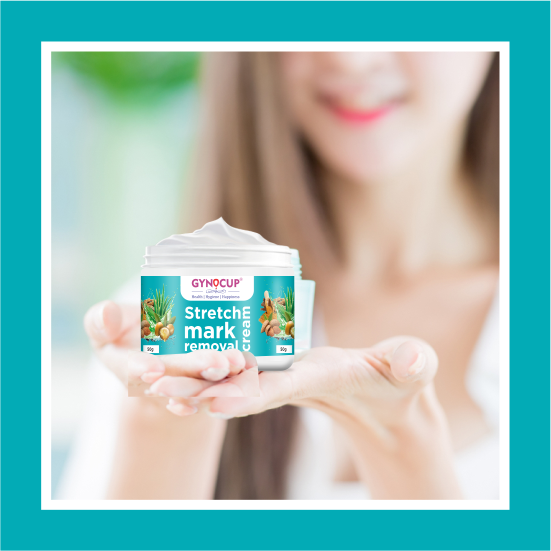 "This cream can exceed anyone's expectations with its great results. I'm so happy with the results. " - Pratiksha